Friday Five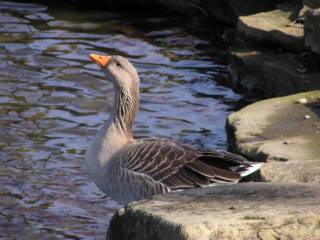 This week's
Friday Five
challenge is entitled
Best of 2004.
Since this could mean the best photos I took in 2004 or the best thing that happened to me in 2004, I'm submitting a bit of both. I'm not sure if everyone would agree with me, but I think some of my best photos of 2004 were the series I took of this duck: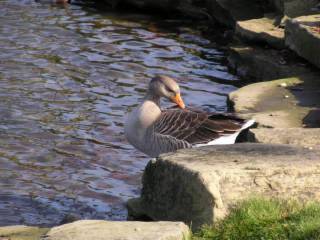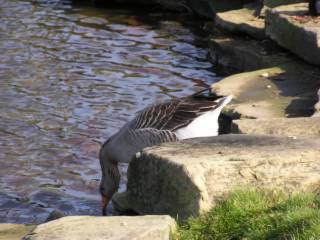 For "best things that happened to me in 2004, these next two set the stage:

This photo, taken at World Cup 3 in Madison, WI features Bay City's, Alex Izykowski (in the red and blue) skating in his 500m heat. I included this photo in an earlier post, but, since that day, I've cleaned it up a bit in Photoshop. Most notably, I removed a big section of the black railing that had badly marred the original photograph. It's still not a professional quality photograph, but it's a pretty good effort for me.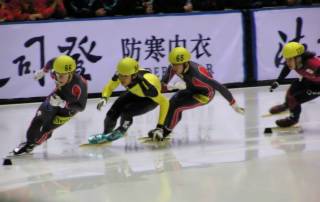 This photo was also taken at World Cup 3 in Madison, and includes my favorite skater, USA's Apolo Ohno (in the red and blue again). Though a practice eye could probably find a multitude of flaws in this one, I'm proud of it. My Olympus Camedia 750 lacks some options important for good Short Track photography (such higher ISO settings), but this photo is relatively focused and unblurred; the colors are believable, and the exposure isn't too bad. I would never have expected to capture something like this with my little compact. Perhaps, if I had an SLR....
Short Track Speedskating is an exciting sport, and the competitions have brought me in contact with some wonderful people, some of whom have become friends I will cherish for a long while. I've also reconnected a bit with two favorite hobbies from times past: writing and photography. The daliance, as in times past, may be brief, but I'm enjoying it nonetheless.