Photo Time Tuesday - Fantasy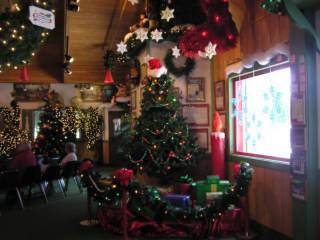 One of our local stores has a multi-holiday display that I think would make a terrific photograph for a fantasy theme. Large inflatable Santas, Frosty the Snowmen and Christmas trees share a world with Tom Turkey, Dracula, Jack O Lanterns, and Frankenstein. For good measure, Homer Simpson can be seen hanging out as well. Unfortunately, I'm not sure how happy the store would be if a customer brought in a camera and started snapping pictures of the inside of the store.
So...., instead, I have pictures of another place where fantasy is real (at least we'd like to think it is) and photos are allowed.
Bronner's
in Frankenmuth, MI is the world's largest Christmas store, and it's open 360 days a year, allowing visitors to savor the fantasy of Christmas all year long.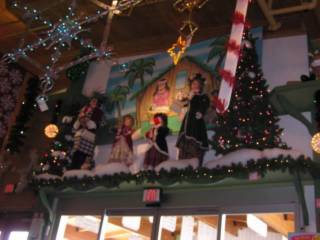 a