More Ordinary Fishermen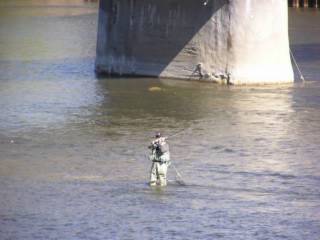 Let's try this again, two pictures in the same post.
More ordinary fishermen, in a different river. I'm not sure why anyone fishes in this river. You certainly can't EAT anything you catch in it. Of course, if you're looking for an easy catch, this might be the place. The fish are probably sick and slow from all the pollutants they ingest.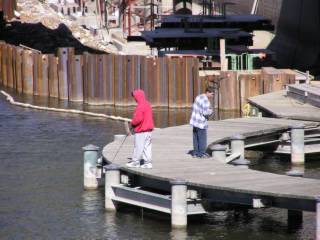 !