Another Short Track Photo Shoot
After work, I made another foray to the Griff's Ice Arena to practice taking speedskating photos at the
West Michigan Speedskating Club.
I had a bit more luck with the exposure this week. I used the camera's preset sports mode. The lighting and the color are pretty good, but the focus is, at best, questionable. The preset chose a shutter speed of 1/25! For action, this is too sloooowww.
Next week, I think I'll switch back to manual, take the shutter speed up a bit, and increase the ISO from 200 (as selected by the camera this week) to 400.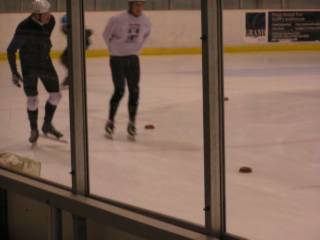 Warming up.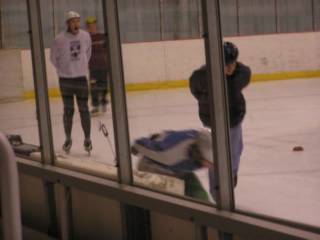 If he weren't so tall, I'd think it was
Apolo
with that yawn!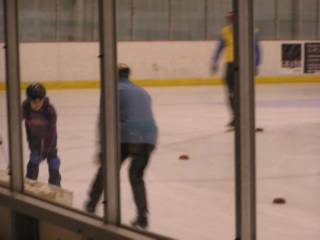 This little gal is fairly new to skating and couldn't participate in some of the exercises the others did. The coach set aside time to work with her and one other young skater to help them build their skills. He was extremely patient, and if these skaters continue to work as hard as they did tonight, they'll catch up with the other skaters their age.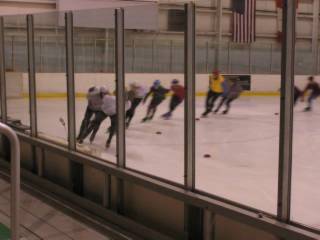 A little speed practice for the advanced group.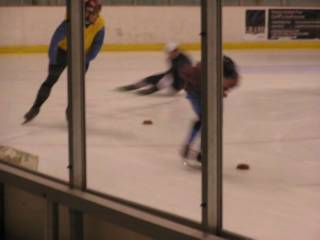 Wipe out! This happens a lot in short track.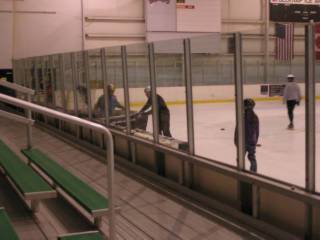 Clean up time.
Since the
West Michigan Speedskating Club
practices on a rink also used by hockey teams and figure skating clubs, they have to take down the protective padding at the end of each practice.